Belgrade, January 25, 2017
A license seminar of the Boxing Association of Serbia was held at the Faculty of Sport, after which over 120 coaches received a license to operate in 2017. Licensing of sports experts is compulsory under the Law on Sport of the Republic of Serbia, and only licensed coaches of the Boxing Association can acquire the titles of AIBA, as well as second at the upcoming National Individual Championship in Valjevo.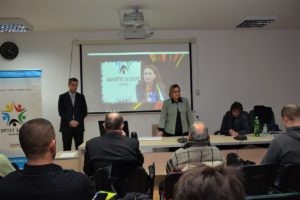 The dean of the Faculty of Sport, prof. dr. Ivanka Gajić, wished the participants a lot of success in coaching career, including successfull continuation in improvement and acquisition of knowledge through similar seminars and trainings.
Within this course, a lecture was held by professor of our faculty, dr. Franjo Fratrić, who talked about training technologies and principles of the transformation process. Dragoljub Radović, Secretary General of BAS and AIBA supervisor, addressed on the subject of the changes to the technical regulations and rules of the competition.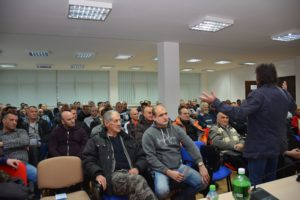 "Licensing of boxing coaches in Serbia has not been done in Serbia for 10 years now. Due to the fact that this is practice in every sport nowadays, we have this year introduced the procedure in boxing as well, while the licenses will be renewed annually. These types of seminars are essential for the coaches to get familiar with the changes in the rules that are very common in boxing." – the supervisor said.
With their very presence at the seminar, the coaches have acquired a license for the ongoing year.