29 January, 2017
Serbian karatekas took part in Karate 1 Premier League "Paris Open", which was held in Paris last weekend. Faculty of Sport's student, karateka Jovana Preković of the karate club "Knjaz" from Arandjelovac, achieved great success at the competition by winning the gold medal in the category of up to 61 kg. In the final match Jovana was more active and dominant in every segment in relation to her opponent Merve Coban from Turkey.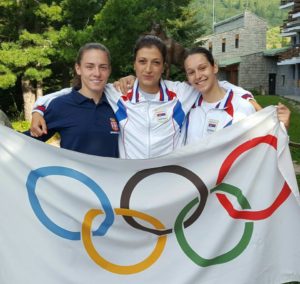 This is a historic achievement because never before has the competitor from Serbia won the gold medal in the Premier League "Paris Open". Jovana's coach and our student at Master course Coaching in sport, Roksanda Atanasov, praised the young karateka and shared with us their plans for the future:
"Jovana Preković is a karateka of the highest quality, but what she has achieved so far is not her max. We will focus all our thoughts, plans and wishes on one competition only, and that is the Olympic Games in Tokyo in 2020."
We congratulate our student Jovana on this historic result and wish her success in her career!